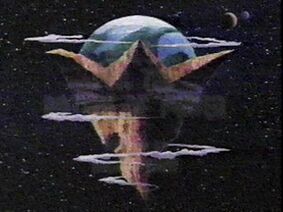 Hyrule is a fantasy/adventure world in Videoland. It is based on the land of the same name from The Legend of Zelda and its sequels. It (along with Link and Princess Zelda) appears or is referenced four times on the show, all of which were in the second season.
Appearances
Edit
There is an ongoing debate as to whether or not the Hyrule in Captain N is the same one from the Zelda cartoon series, and there are many arguments that support both sides. For instance, Link, Zelda and Ganon have the same voice actors and general appearances in both shows, but the Triforces are separated all through the Zelda cartoon series with no negative effects to Princess Zelda, whereas in "Having a Ball" their separation nearly kills her.
Ad blocker interference detected!
Wikia is a free-to-use site that makes money from advertising. We have a modified experience for viewers using ad blockers

Wikia is not accessible if you've made further modifications. Remove the custom ad blocker rule(s) and the page will load as expected.